Assault and Battery Defense Attorney in Fairmont, WV
Representing Clients Throughout North Central West Virginia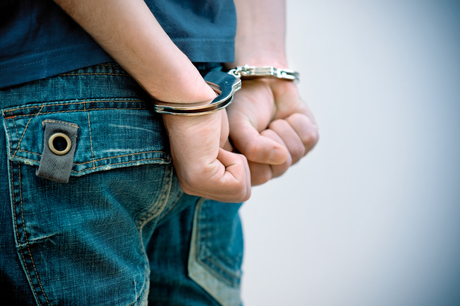 If you have been charged with committing a violent offense, such as assault and battery, in Fairmont or within our north-central West Virginia service area, contact Whiteman, Burdette & Babineau, as soon as possible. At our law firm, we understand that there are times when good people make mistakes. We also know that individuals may be falsely accused. Just because you are being charged with a crime does not mean that you will be convicted.
With over 50 years of combined experience defending our clients, we will formulate the most effective defense strategy based on the specifics of your case. Our goal is always to do what is in your best interests.
Penalties and Alternative Sentences for Assault and Battery in WV
Assault is the attempt to cause violent injury, or causing another person to be afraid of impending bodily harm, either by threats, actions, or words. Battery is intentional, unlawful physical contact that is provoking, insulting, or causes physical harm. If the resultant injuries are severe (including broken bones, disfigurement, etc.), made against a special victim (such as a civil service employee), or if the attack if made upon a family or household member, the charge will likely be classified as a more serious assault, such as aggravated assault or domestic assault and battery. The penalties for serious or repeated physical attacks can be much more severe, but all violent crime charges involving assault and battery may include both a fine and jail time. Contact Whiteman, Burdette & Babineau as soon as possible if you have been charged with any type of assault/battery. In many cases, we may be able to seek alternatives to jail sentences for those charged with simple assault and/or battery. We can explore whether probation, a suspended sentence, or pre-trial diversion may be an option for you.
Choose Experienced Attorneys for the Best Possible Outcome
The attorneys of Whiteman, Burdette & Babineau work hard to ensure that each of our clients are treated fairly. We know what your rights are and work as your legal advocate to present the best possible defense for your case, whether you made a mistake or have been wrongly accused. Our extensive experience achieving successful outcomes for our clients has made us one of north-central West Virginia's most trusted legal teams. We focus on your case, and give you the attention that is necessary to answer your most pressing questions, understand the details of the charges being made against you, as well as the surrounding circumstances. We always strive to resolve your case with the best possible outcome.
How to Avoid Jail Time for Assault and Battery
Depending on the exact circumstances surrounding the incident, a charge of assault and/or battery does not necessarily mean that you will have to serve jail time. Our criminal defense lawyers strive to assist our clients with learning about the options available to present a defense that is appropriate for your unique situation. Contact the legal defense team of Whiteman, Burdette & Babineau to schedule a consultation as soon as possible if you have been arrested or charged with assault and battery. Call: (304) 367-9422.