Criminal Defense Attorney in Fairmont, WV
Legal Team Serving All of North Central West Virginia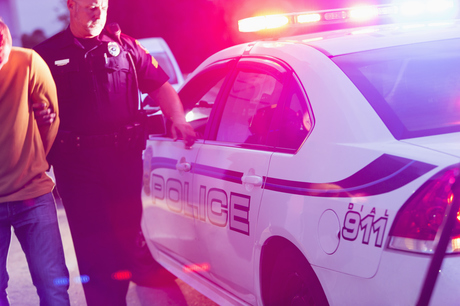 If you or a loved one have been arrested or are being charged with committing a crime in Fairmont, or throughout our north-central West Virginia service area, contact the law firm of Whiteman, Burdette & Babineau, as soon as possible to protect your rights.
If you are facing criminal charges, the consequences can be severe and impact you and your family for the rest of your life. Your career, ability to care for your family, and the freedom to live your life may be at stake. Everything from a speeding ticket to a homicide charge has repercussions that will follow you throughout your entire life, and we understand your concern. Let us assist you.
"We conduct our own investigations and are willing to go to court if we cannot reach a fair resolution through pretrial negotiations or alternative sentencing programs."
Strong Record of Successful Criminal Charge Legal Representation
When facing a criminal charge, you require an experienced criminal defense attorney who will work with you to understand all of the angles of your case, including all the relevant details that only you can provide to help build your case. Our legal team will explain your options, but leave the decisions up to you. Whiteman, Burdette & Babineau has an strong, impressive record of successfully representing individuals in all types of cases, from misdemeanors to federal cases. We represent our clients with an aggressive approach to ensure that the best possible outcome is reached in every case. Our criminal defense attorneys protect our clients against many types of criminal charges, including:
Assault and Battery
Domestic Violence
Drug Crimes
DUI
Fraud
Homicide
Sex Crimes
Theft and Burglary
Traffic Offenses
Weapons Crimes
Aggressive Legal Representation and Honest Assessment of Your Case
Many criminal defense attorneys abandon a client's best interests and accept plea deals to quickly close a case and move on to the next one. Our lawyers have over 50 years of combined experience and are trusted legal representatives. At Whiteman, Burdette & Babineau, we sincerely care about you and getting the optimal result for you and your family. We take the time to examine the facts of each case. Our attorneys will answer your questions and provide you with a clear, accurate assessment of what you can expect as an outcome during this stressful time so that you have the necessary information to make informed decisions.
A criminal charge does not have to affect the rest of your life. Our Fairmont, WV criminal defense lawyers are available to meet with you right away so that we can begin working on developing a creative legal strategy in your defense. Schedule an appointment to meet with a member of the legal defense team at Whiteman, Burdette & Babineau and take the first step to defend yourself. Call: (304) 367-9422.