Sex Crimes Defense Attorney in Fairmont, WV
Serving All of North Central West Virginia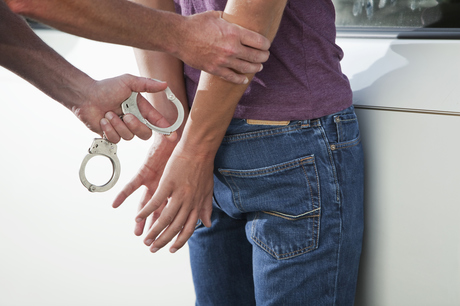 Have you been accused of, investigated for, arrested, or charged with committing a sex crime? Successful defense of accusations of crimes of a sexual nature are unique, and require a legal team with extensive knowledge of the intricacies of the laws involved, as well as a skillful approach.
Whiteman, Burdette & Babineau, has over 50 years of combined experience defending those who have been charged with committing a variety of sexual offenses in Fairmont, and throughout our north-central West Virginia service area.
Rape
Sexual Assault
Sexual Abuse
Sexual Offenses Against Children
Sexual Assault of a Spouse
Sexual Abuse by Parent, Guardian, etc.
Incest
Preserve Your Dignity with the Best Defense Against Sex Crime Accusations
We understand the intensity of the situation that you are dealing with and will work to resolve your case as promptly as possible without sacrificing your rights and your dignity. The judicial system has been accused of being biased against those charged with sex crimes. Prosecutors seek to punish the accused harshly and to the fullest extent of the law. You can depend on the attorneys of Whiteman, Burdette & Babineau to provide you with the answers that you need, dedicated and personalized legal counsel, and the best possible defense.
Accused of a Sex Crime Against a Minor Child?
Unfortunately, if a minor is involved in the charges made against you, your reputation will become immediately tarnished, whether you are innocent or not. In our society, sexual crimes committed against children are viewed as the most heinous acts that a human being can commit upon another human being. Frequently, these types of crimes are viewed as being significantly worse than homicide. Due to the very nature of these types of accusations, if there is even a hint of validity to any part of the statement that has been presented against you, it is likely you will be presumed guilty in the opinion of both law enforcement and the public.
If convicted of a sex crime, you may be forced to register as a sexual offender with the West Virginia State Police. Do not dismiss the charges against you, as the consequences may be severe. Contact the attorneys of Whiteman, Burdette & Babineau as soon as you become aware that you have been accused of committing a sex crime so that we can prepare the most thorough case possible for you. We are prepared to aggressively fight the charges that have been made against you. To schedule a confidential consultation, call our compassionate attorneys at: (304) 367-9422.