Traffic Offense Defense Attorney in Fairmont, WV
Serving All of North Central West Virginia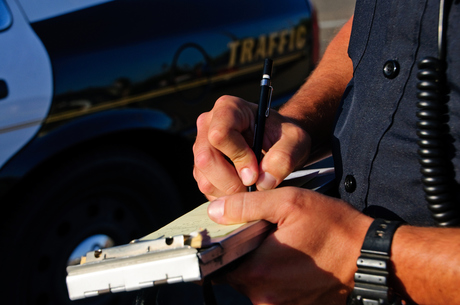 Have you received a traffic ticket or fine as a result of an alleged violation of the traffic laws of the state of West Virginia or anywhere in the United States? West Virginia's Department of Transportation's Division of Motor Vehicles assesses points against your driving record for all traffic-related offenses, even if incurred in another state. Points are incurred based on the severity of the offense. In the case of multiple infractions, points are assessed according to the most serious offense. Traffic offenses are serious violations of the law in the state of West Virginia. If you have been issued a ticket, contact Whiteman, Burdette & Babineau, as soon as possible to protect your rights and driving privileges. Penalties may include suspension of your driver's license, hefty fines, and inflated insurance premiums that will likely lead to thousands of dollars in additional financial penalties in the future. We represent clients in Fairmont, as well as throughout all of north-central West Virginia.
Speeding
Driving Below Minimum Speed
Failure to Stop at a Red Light or Stop Sign
Driving Without a Seat Belt
DUI/DWI
Illegal Parking
Invalid or Expired Registration
Missing or Expired License Plates
Leaving a Vehicle Running While Unattended
Reckless Driving
Should I Pay My Traffic Ticket?
If you pay your traffic ticket, you admit that you are guilty as charged. You will be assessed all of the points and fines associated with the charge. However, you cannot simply avoid the ticket and go on with your life. If you do not respond, a warrant will be issued for your arrest and your license will be suspended. If you have been issued a ticket for a traffic offense, contact our office immediately. Our traffic offense legal team has the experience necessary to successfully challenge the ticket. We strive to minimize the charges, points, and fines assessed against you, and in many cases we are able to have the ticket dismissed entirely. If you depend on a CDL for your livelihood or simply cannot afford drastically increased insurance premiums, let us assist you. We can provide you with information regarding the many options available to you, including information about how your participation in a defensive driving course may be utilized to remove points from your driving record.
Distracted Driving Law in West Virginia
According to the United States Department of Transportation, distracted driving was the cause of accidents that resulted in the death of over 3,000 people, and over 380,000 injuries in 2011. Consequently, in 2012, West Virginia passed legislation designed to penalize drivers for a variety of offenses categorized as distracted driving. Texting while driving and operating a hand-held phone or electronic device are now chargeable infractions of the law. If you are suspected of driving while distracted by texting or using a hand-held phone (indicated by following another vehicle too closely, crossing the left of the center of the road, etc.), these primary offenses are now considered justification for law enforcement to pull you over and issue a citation. Drivers who must communicate while driving should utilize a hands-free device and minimize all communications that may otherwise contribute to a distracted driving charge. In addition to the texting and hand-held device ban in WV, the National Highway Traffic Safety Administration includes the following actions while operating a motor vehicle, as distracted driving:
Eating
Drinking
Using a GPS
Personal Grooming
Watching a Video
Talking to Passengers
Changing a Radio Station, CD, etc.
If you have been issued a citation for distracted driving or any traffic-related offense, contact our law firm immediately. You are not granted much time to decide whether to pay your ticket and incur all of the associated penalties, or present your defense. The traffic offense legal team at Whiteman, Burdette & Babineau will assist you with disputing your traffic citation, entering and defending your "not guilty" plea, negotiating with the prosecuting attorney, and representing you at trial in front of a jury, if necessary. Contact our office to schedule a consultation to discuss your case: (304) 367-9422.