Domestic Violence Defense Attorney in Fairmont, WV
Serving Clients in North Central West Virginia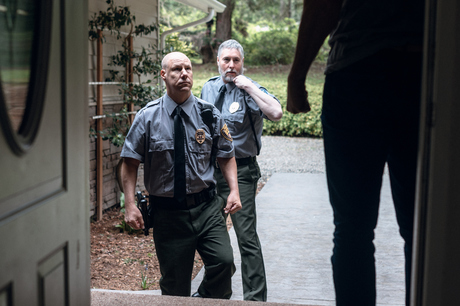 Since 1998, individuals who have been arrested or charged with a crime involving domestic violence in north-central West Virginia have trusted the attorneys of Whiteman, Burdette & Babineau, for our dedication to serving the best interests of each of our clients, as well as our exceptional record of achieving successful outcomes. Our domestic violence legal team understands that all too often, law enforcement personnel are forced to arrest an individual based on incomplete information due to policies that are beyond their control. It is our job to analyze what actually happened and present relevant evidence to support your case. Whether you were wrongfully accused or made a mistake, we are here to provide the competent legal counsel that you require.
Charged with Domestic Violence? Contact Us Immediately
A charge of domestic violence is a serious offense. Your rights and many of your freedoms are at stake when facing this type of accusation. Individuals charged with domestic violence aggravated assault, domestic violence assault, domestic violence disorderly conduct, or any other misdemeanor or felony domestic violence charge should contact our experienced domestic violence defense attorneys immediately. We would like to have as much time as possible to prepare the optimal defense for you.
Aggressive Defense for Those Wrongfully Accused of Domestic Violence
Aside from damage to your reputation, loss of employment, and serious financial ramifications that may affect you and your family for the rest of your life, you may also be ordered to attend mandatory counseling sessions, probation, endure the burden of high fines, as well as potentially lengthy incarceration. Our legal team will aggressively defend you against domestic violence charges. With over 50 years of combined experience defending the wrongfully accused, as well as good people who have made a mistake, Whiteman, Burdette & Babineau is your first choice for superior legal representation.
The domestic violence criminal defense attorneys of Whiteman, Burdette & Babineau in Fairmont, WV, will meet with you right away to learn the facts relevant to your case to present the best possible defense. We are available to answer your questions and provide you with a clear understanding of your legal situation so that you can make the best possible decisions for you and your family. If you have been charged with domestic violence, Contact Whiteman, Burdette & Babineau to schedule an appointment as soon as possible. Call: (304) 367-9422.