DUI Defense Attorney in Fairmont, WV
Serving Clients in North Central West Virginia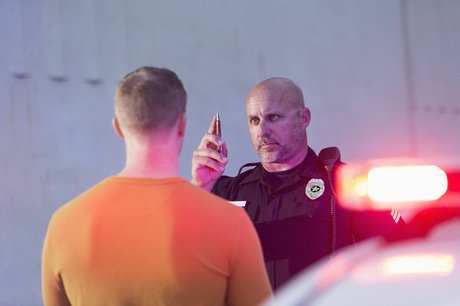 If you are convicted of driving under the influence (DUI) or driving while intoxicated (DWI) in the state of West Virginia, the consequences will be severe and expensive. Serious criminal penalties, fines, jail time, the loss of your driving privileges, and the resultant financial impacts will affect you for many years. At Whiteman, Burdette & Babineau, we strive to provide the best possible defense for drivers who have been arrested and charged with a DUI.
Just because you have been arrested and charged with a DUI does not mean that you will be convicted. There are several defenses that may apply to you. Our skilled attorneys will meet with you to determine the facts and circumstances that apply to your case, and will work to protect your rights and privileges by building the strongest possible case. We proudly represent clients in Fairmont, and throughout all of north-central West Virginia.
Aggressive Misdemeanor and Felony Drunk Driving Defense
The dedicated attorneys of Whiteman, Burdette & Babineau, aggressively defend clients accused of DUI offenses. We represent individuals facing charges from a first offense to felony drunk driving and DUI homicide cases. Whiteman, Burdette & Babineau is one of West Virginia's most trusted DUI defense teams. Many of our clients are able to have their charges reduced or enter into a beneficial treatment program to address an underlying issue to help, rather than hinder, their lives. In some cases, the best course of action will be to take your case to trial. We will meet with you to determine whether or not you are being charged with a misdemeanor or felony offense and gather the evidence necessary to defend you against these charges.
DUI Legal Defense Team Offers Skilled Representation
Being charged with any type of DUI is an overwhelming and stressful experience. Our DUI legal defense team is available to provide answers to the pressing questions that you have as we guide you through the West Virginia court system. Our goal is to assist you by providing the comprehensive, nonjudgmental legal support and skilled representation required during this difficult time. Contact Whiteman, Burdette & Babineau to schedule a consultation at: (304) 367-9422.