Fraud Defense Attorney in Fairmont, WV
Money Laundering, Tax Evasion, and Healthcare Fraud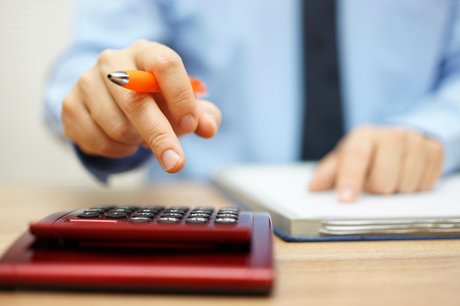 Fraud can involve a wide variety of misrepresentations, including a failure to disclose a material fact, negligent statements, implied conduct, misappropriation, trade secret theft, a breach of trust or fiduciary duty, embezzlement, and other similar acts. Due to the nature of these crimes, they are frequently misclassified. For example, a case that is charged as business fraud may, in fact, be more accurately described as a contract dispute. Due to the obscure and technical nature of many contracts that were written by lawyers and not set forth in layman's terms, we have discovered that many of our clients that have been charged with criminal fraud were unaware that their acts were in violation of any law. Whiteman, Burdette & Babineau, assists individuals who have been charged with a wide range of fraud charges, including:
Criminal Fraud
Healthcare Fraud
Money Laundering
Real Estate & Mortgage Fraud
Mail Fraud
Wire Fraud
Telemarketing Fraud
Securities Fraud
Welfare Fraud
Tax Evasion Fraud
Internet Fraud
Bankruptcy & Credit Fraud
Investment Fraud
Fraudulent Billing Practices
False Advertising & Consumer Fraud
Identity Theft
Falsely Accused of Fraud? Protect Your Business & Reputation
False accusations of fraud are likely to create extreme duress for our clients, including financial and emotional damages, loss of business and income, and a ruined reputation in the community. If you have been falsely charged with fraud, or made a mistake, our fraud defense attorneys are available to assist you by providing the strongest possible defense for your case. We will collect and examine all available evidence, consult with you to determine exactly what the facts are, and represent you throughout the course of your case to its conclusion.
Stressed by Fraud Charges? Secure Competent Legal Representation
Our attorneys understand that being falsely charged with fraud can be a confusing and disorienting experience. Unfortunately, the stress and fear of the situation may cause you to inadvertently make additional mistakes that could hamper your case, even when you are innocent. Contact Whiteman, Burdette & Babineau in Fairmont, WV, as soon as possible for professional guidance and competent legal representation. It is important to take these allegations seriously whether or not you actually committed a fraudulent act. We are available to answer your questions, prepare your defense, and provide you with the power of our 50+ years of combined experience to secure justice for you. Call us to schedule a consultation: (304) 367-9422. We serve clients throughout all of north-central West Virginia.