Homicide Defense Attorney Serving
Fairmont & Surrounding Areas in WV
Accused of Murder? Only the Best Legal Team Will Suffice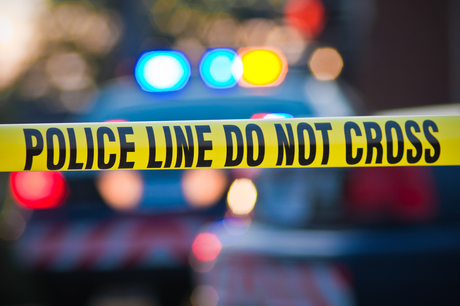 If you have been arrested, accused, or charged with murder, manslaughter, or homicide, or are being investigated for the death of someone, you face the most severe criminal penalties that the law allows. Much of the general public, as well as the legal community, view homicide as the most heinous of all crimes, and the mere accusation of committing homicide may tarnish your reputation forever. If convicted of first degree murder, you may be sentenced to spend the rest of your life in prison (without the possibility for parole). Whether you are innocent of the charges, committed the act but strongly believe that your act was necessary or justified, someone died as a result of an accident on your part, or you made a mistake, it is crucial to contact Whiteman, Burdette & Babineau, of Fairmont, WV, immediately, as only the best legal team will suffice in this situation. We represent clients throughout our entire north-central West Virginia service area.
Dedicated Homicide Defense Team for Complex Cases
With over 50 years of combined experience, the homicide defense attorneys of Whiteman, Burdette & Babineau work together as a dedicated and knowledgeable team to gather all of the evidence, including documents, witness accounts, photos and security footage, review of police interrogations and reports, present testimony from experts in relevant fields, and other materials necessary to present a solid case. If you are facing homicide charges, do not wait another second. Contact us right now at: (304) 367-9422. We understand the sensitive nature of your situation and the complexity involved. Homicide cases tend to be prosecuted forcefully by the state of West Virginia. Therefore, you require the fiercest and most dedicated defense team in north-central West Virginia.
Homicide Charges? You Must be Proven Guilty Beyond a Reasonable Doubt
It is important to remember that you are presumed innocent unless the government's prosecutor can prove you guilty beyond (and to the exclusion of) a reasonable doubt. From pre-trial negotiations and working to reduce the severity of the charges against you to filing motions to have the charges against you dismissed entirely, our defense team will make every effort to protect you. If your case moves to trial, we offer the aggressive legal representation necessary to present your case in the courtroom. We work to ensure that the jury is presented with the facts pertaining to your case, as well as made aware of applicable laws and the high burden of proof placed on the prosecutor, as required by the Constitution of the United States.
If you have been accused or charged with homicide, time is critical. Contact Whiteman, Burdette & Babineau immediately. Whether you are guilty or innocent of these serious charges that have been made against you, it is important to take these allegations seriously. Our knowledgeable and compassionate attorneys will answer your questions, prepare the optimal defense based on the specifics of your case, and work to secure justice on your behalf. Call us to schedule a confidential appointment to discuss your case: (304) 367-9422.