Fairmont Personal Injury Lawyers
If you are injured in an accident caused by the negligence of another person, you probably think that person's insurance will pay your medical bills and cover whatever lost wages, long-term rehabilitation costs and other expenses that arise as a result of the accident.
Unfortunately, when it comes to personal injury, insurance companies often have other ideas and are not as accommodating as you would like. Insurance companies like to say they advocate for their clients, but their main goal is to protect their best interests first. If they can find loopholes, technicalities or a way to protect their bottom line, they will take advantage of it. This self-preservation limits insurance company payouts to victims in personal injury claims.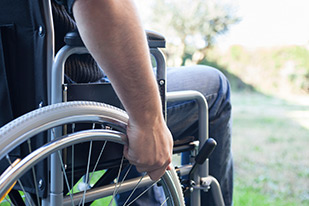 We proudly represent people injured throughout North Central West Virginia, including residents of Fairmont, Morgantown, Elkins, Buchannon, Weston, Kingwood, Grafton and Clarksburg.
We know it is a large area to cover, but we also know it is important for people to have smart, savvy and shrewd personal injury lawyers on their side. Personal injury attorneys at Whiteman Burdette, PLLC, in Fairmont, West Virginia, are familiar with methods of insurance companies. We want to be sure you have the best representation possible so you can cover your expenses incurred from a personal injury. If the accident has limited your mobility, we will happily come to you to review your case.
Committed To Maximizing Your Recovery
More insurance claims are being denied than ever before, even if the person at fault has accepted responsibility for the accident that left you injured and burdened with expenses. We know you need help building a winning case that makes the settlement amount we seek the only reasonable conclusion.
We know what a personal injury case is worth. We know how to prove it. We are prepared to fight for you in court to obtain that amount.
Our lawyers have nearly 50 years of combined experience practicing personal injury law involving:
Auto accidents
Truck accidents
Motorcycle accidents
Uninsured/underinsured motorists
Texting while driving accidents
Catastrophic injuries
Product liability
Medical malpractice
Wrongful death
There is no such thing as an open-and-shut case. We have seen insurance companies attack all varieties of claims and will battle the insurance companies, the medical providers and all others sending you bills while you worry about your injury and recovery.
Our personal injury attorneys have helpful working relationships with respected medical professionals, accident reconstruction specialists, investigators, life care planners and others who will construct our case for you and testify in court if necessary.
Schedule A Free Consultation
We would like to meet with you and review your case in a free, no-obligation meeting. Our personal injury attorneys give every case a thorough evaluation to decide if we will accept it, and we make sure all of our clients have a clear understanding of what they can expect at the end of this process.
We accept cases on a contingency fee basis. You will not pay attorney fees if we don't collect money for you. As a result of our consultation, we will let you know if we do not believe we can get you the amount of money you need to cover your list of expenses and attorney fees.
Call 304-367-9422 or email us to schedule an appointment to meet with our personal injury attorneys.