Child Custody Attorney Serving North Central WV
Competent Legal Representation in Morgantown and Surrounding Areas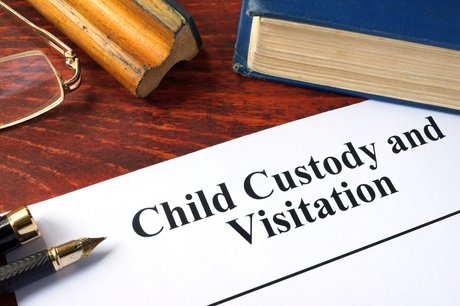 Child custody is determined based on what is in the best interests of the child. If you are involved in a divorce, the issue of child custody is likely to be the most important and stressful matter that you will face. The attorneys of Whiteman & Burdette, have the experience and skills required to minimize the amount of stress placed on you, as well as the innocent children involved in the situation. We strive to represent you by applying the full force of the laws of the state of West Virginia to assist you with achieving the best possible outcome for your case. We provide competent legal representation for each of our clients on an individual basis, and we truly care about the outcome of your case. Whiteman & Burdette provides legal representation for clients in Fairmont, Morgantown, and throughout the surrounding areas in north-central WV.
Mediation, Modification, Appeals, and Child Custody Reversal Litigation
Our legal team offers comprehensive legal services related to child custody and related matters, including mediation, filing for legal and physical custody, temporary custody, custody modifications, parenting time rights for non-custodial individuals, grandparent rights, third party rights, child custody appeals and custody reversal litigation. In the state of West Virginia, the courts typically follow the shared custody model, unless extenuating circumstances exist. Each parent is typically granted the same amount of parenting time with the child as existed prior to the divorce.
"Whiteman & Burdette are adept at helping you prove your ability to function as a responsible parent."
Child Visitation by Non-Custodial Parents
If you are the non-custodial parent, you still have the right to participate in the parenting of your child in most cases. Visitation can be arranged independently by the parents, with the assistance of a mediator, or by court order. Grandparents and other family members may also have a right to maintain a relationship with the child. Divorce does not have to affect the continuity of the relationship with the child that you love and care for. Let us help.
Contact the compassionate attorneys of Whiteman & Burdette for legal assistance regarding your child custody issue. We are available to answer your questions, help protect your legal rights, and provide you with the assistance that you require during this difficult time. Call our experienced attorneys at: (304) 367-9422.