Distracted Driving Attorney Serving Fairmont, WV
Representing Clients Injured by Distracted Drivers in North Central WV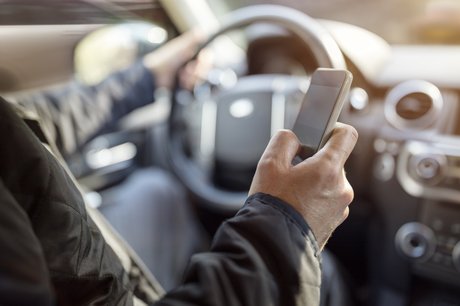 If you or a loved one has suffered serious injuries as a result of another driver's carelessness, contact Whiteman & Burdette, immediately. Distracted driving is one of the main causes of car accidents in Fairmont, and throughout our entire north-central West Virginia service area. Not only is distracted driving extremely dangerous, it is illegal. Individuals in the state of West Virginia must not use hand-held devices (including cell phones for calls or text messages) when driving. Our experienced lawyers represent clients who have suffered injuries at the hands of a distracted driver, including passengers within the same vehicle in which the accident occurred. We strive to obtain the maximum financial compensation for our clients who have suffered personal injuries as a result of such extreme carelessness.
Experienced Attorneys Aggressively Pursue Financial Compensation for Losses
The experienced personal injury attorneys at Whiteman & Burdette work to aggressively pursue compensation on behalf of our clients who have been injured in car accidents of all types that are not their fault. We are able to obtain the maximum financial compensation allowed by law for your medical expenses, lost wages, pain and suffering, and other expenses related to the injuries and losses caused by the distracted driver. Since 1998, our law firm has earned an exceptional reputation for our ability to build strong cases and deliver significant settlements to our clients without the added stress of litigation. However, we are fully prepared to take your case to court when necessary to secure a full, fair settlement.
"If we cannot reach an agreement with an insurance provider,
we will advocate aggressively for our clients in court."
Whiteman & Burdette: Always by Your Side
When you hire Whiteman & Burdette to represent your case, you can rest assured that you will always work with an attorney. From your initial consultation to the resolution of your case, one of our experienced attorneys will be by your side to answer your questions, provide updates, and pursue justice in your name. To request a free initial consultation to discuss your distracted driving claim, contact our law firm at: (304) 367-9422.