Experienced Adoption Attorney
Serving North Central West Virginia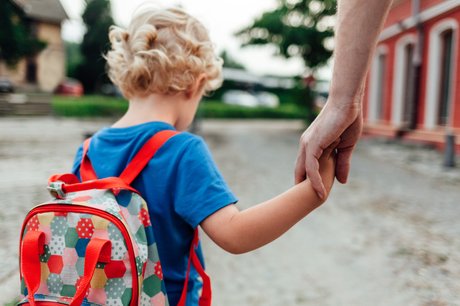 Welcome to Whiteman & Burdette. Our adoption attorneys are available to assist you with all aspects of the adoption process. Personal attention and careful consideration of all aspects of your adoption are important to help ensure the most successful and smooth transition for you and your family. Our law firm is dedicated to providing you with the best possible legal representation to help ensure that you are fully informed of your rights, how West Virginia law applies to your case, and provide competent legal guidance to provide the peace of mind that you deserve. The adoption process should be a time of great joy and positive emotions. We handle all relevant legal matters to make your experience as simple as possible so you can focus on what matters most.
Independent Adoption
Agency Adoption
Open Adoption
Closed Adoption
Private Placement Adoption
Adult Adoption
Foster Child Adoption
Stepparent Adoption
Surrogate Parent Adoption
Interstate Adoption
International Adoption
Meticulous Handling of Legally Binding Adoptions: Application to Completion
Our attorneys handle all of the legal bureaucracy and paperwork of public and private adoptions. From your adoption application through the completion of the adoption in court, we will stand by your side as you welcome your new family member. Each of our attorneys understands the sensitive nature of the adoption process. While a very exciting time, adoption can be fraught with frustration, uncertainty, anxiety, and stress. We strive to meticulously handle and execute every aspect of the adoption process so that you can be certain that the adoption is legally binding, final, and complete in all ways. You and your family are investing a tremendous amount of emotional and financial capital. We understand. Whiteman & Burdette is here to represent your interests, and we have been trusted with successfully handling adoptions throughout all of north-central West Virginia with patience and compassion since 1998.
Surrender or Termination of Parental Rights and Adoption in WV
In many cases, there may be legal challenges to your adoption. By West Virginia state law, an individual may only have two legal parents. This may pose a hindrance when a biological parent wishes to remain strongly involved, when an absentee parent refuses to permanently sever ties to a child, or when a third party with a valid interest challenges the adoption. Before an adoption can proceed, the parental or guardianship rights of one or more individuals must be legally surrendered or terminated. Although the process is lengthy, involves extensive paperwork, rules, stipulations, and conditions that must be met, our law firm has the experience to handle all of the legal aspects for you. Serious mediation, litigation, and court orders may be necessary to secure your legal right to adopt. Trustworthy and experienced legal counsel is necessary for a successful outcome, as well as for your long-term peace of mind.
Adoption Assistance for Birth Parents and Prospective Parents
The adoption process is too important to select a legal team that is unable to competently handle all aspects with precision, and apply the extensive legal knowledge necessary for completion of your adoption. Contact Whiteman & Burdette, as soon as possible. We have been assisting birth parents, prospective parents, and other parties with understanding and completing the adoption process for over 19 years. Call our attorneys today for a free initial consultation to discuss your individual situation and get answers to your questions: (304) 367-9422.