Workplace Accident Attorney Serving North Central WV
Financial Compensation for Serious Injuries and Death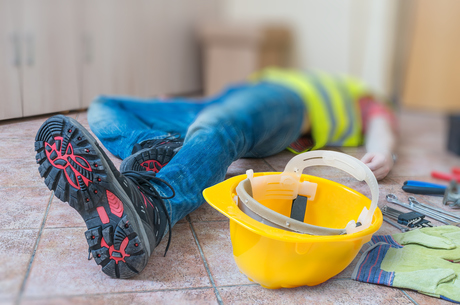 If you have been involved in an accident at your workplace that has resulted in a serious injury, Whiteman & Burdette, has the experience and dedication to aggressively pursue your case and obtain the financial compensation that you deserve. We represent injured victims, as well those who have lost a loved one due to a workplace accident, in Fairmont, Morgantown, and throughout our entire north-central West Virginia service area.
A successful business requires that proper safety measures, equipment, and protocol are in place according to state and federal regulations. Unfortunately, many employers falsely believe that skimping on safety equipment and failing to invest in the health of their workers is a prudent cost-saving measure. When blind pursuit of financial gain trumps safety, serious workplace injuries and deaths are likely to occur. If your employee has gambled with your well-being and you have suffered a serious injury, contact us right away.
Recover Additional Compensation Beyond the Limits of Workers Comp
Many workers believe that the workers compensation system is the only form of recourse that can be taken to recover financial damages suffered during the course of work. This is not always accurate. The workers compensation program is specifically designed to limit claims and payouts to injured workers. However, in some cases, you are eligible to hold your employer responsible for additional damages (in addition to claims paid via the workers compensation system) if deliberate intent was a factor. Our experienced attorneys are available to answer your questions, file a Mandolidis claim on your behalf, and advocate for your rights to recover the fair compensation that you deserve.
Recover Expenses for Injuries & Death Due to Hazardous Work Environments
Workers at all places of employment are subject to accidental injury, even in the most sedentary positions. However, labor-intensive jobs, such as those in dangerous or hazardous environments including the construction, lumber, and mining industry are particularly prone to issues involving serious injuries or death. With the recent surge in shale gas development in West Virginia, we have seen significant increases in worker fatalities. Workers compensation coverage is woefully insignificant to cover the prior, current, and future expenses involved when a loved one is lost. Whiteman & Burdette assists our clients with recovering expenses including medical bills and funeral costs, as well as future loss of income, loss of companionship, parental guidance, support, services, and many other losses to the family as a result of the decedent's death. In addition, in cases where the at-fault party acted particularly maliciously, additional punitive damages may apply.
"We work on a contingency basis. We don't get paid unless you do."
If you have lost a loved one as a result of a workplace accident, contact us as soon as possible. We would like to schedule a complimentary consultation to discuss your claim. Contact Whiteman & Burdette at: (304) 367-9422.