Meet the Attorneys of Whiteman & Burdette
Whiteman & Burdette, in Fairmont, West Virginia, is proud to offer our prospective clients over 50 years of combined experience representing residents of the communities we serve. Our attorneys offer an extensive range of legal knowledge in the areas of personal injury and family law to offer you the legal representation necessary to achieve the most favorable outcome for your case. Contact our law firm to experience the difference that our exceptional skill set and integrated approach can make.
Frances C. Whiteman, J.D.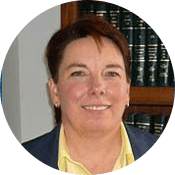 Practice Areas
Corporate and Commercial Litigation
Personal Injury
Criminal and Juvenile Defense
Public Utility Law
Local Government Representation
Education
Capital University Law School, Columbus, Ohio
Juris Doctor – May, 1992

Honors: Order of the Curia

Honors: Dean's Award for Outstanding Achievement

Law Review: Capital University Law Review, Research Editor
West Virginia University, Morgantown

Masters in Public Administration summa cum laude – August, 1984
West Virginia University, Morgantown

B.S. cum laude – May, 1982

Major: Journalism
Frances C. Whiteman was raised in Keyser, West Virginia, and earned a Bachelor of Science in Journalism, as well as a Master of Public Administration, at West Virginia University.
Frances spent five years working in grant and project administration for the E.P.A., funded Clean Water Act projects, and then attended Capital University Law School. She earned a Juris Doctor degree in 1992.
While attending Capital University, Frances was the Research Editor on the Law Review, and in her first year the university published her article, "Toxic Emotional Distress Damages: The Emerging Trend for Recovery Absent Physical Injury." Frances also served as a teaching assistant for legal research and writing and was inducted into the Order of the Curia. She was awarded the Dean's Award for Outstanding Achievement.
Frances has practiced law in Fairmont since October 1992 and is licensed to practice not only in West Virginia, but also in North Carolina and the Northern and Southern Federal Court Districts of West Virginia. Her specialties are corporate and commercial litigation, personal injury, criminal and juvenile defense, public utility law, and local government representation.
Frances is a member of the Fairmont Rotary Club, the Marion County Bar Association, and the Monongalia County Bar Association. She serves on the Board of Directors for the Fairmont Renaissance Corporation and the New Mystics Center for Arts and Education.
Consistently successful in the appellate practice in the West Virginia Supreme Court of Appeals, Frances has been victorious in in the following cases:
State v. Stephfon W.
Michael v. Marion County Board of Education
In the matter of Stephfon W.
In Re: Tax Assessment Against American Bituminous Power Partners, L.P.
State v. Kent
State v. Cummings
Wilson v. Marion County Health Department
Caruso v. Pearce, et al.
State of W. Va. ex rel. WVDHHR v. Fox
Kristine A. Burdette, J.D.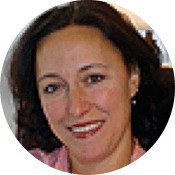 Practice Areas
Family Law
Litigation
Domestic Relations
Tort Litigation
Education
West Virginia University College of Law, Morgantown, West Virginia

J.D.
West Virginia State College, Morgantown

B.A. – 1994
Graduated in top 10% of class – Order of the Coif
Kristine A. Burdette was born in Charleston, West Virginia, and received her Bachelor of Arts from West Virginia State University in 1994. She earned her Juris Doctorate degree from West Virginia University and was admitted to the state's bar in 1998, as well as the U.S. District Court for the Southern District of West Virginia.
Kristine's practical experience is mainly in litigation with a focus on family law, domestic relations and tort litigation. Additionally, she's been accepted as a member of the Million Dollar Advocates Forum after successfully advocating a personal injury case for over $1 million for her client.
---
Our Professional Legal Team Delivers Successful Outcomes
We are proud of our accomplishments since we have opened our doors in 1998, including the many successful outcomes that we have assisted our clients in achieving. We approach each case with personal attention and work with you to understand all of the factors involved. When you hire Whiteman & Burdette, you are hiring a professional legal team who regularly consult with each other to give you access to an extensive range of expertise and resources. When results matter, choose the aggressive legal team of Whiteman & Burdette.
The Best Possible Legal Counsel and Representation in Fairmont, WV
The attorneys of Whiteman & Burdette understand the stress and hardship that our clients deal with as a result of impending legal matters. We are dedicated to communicating with you to answer your questions, discuss your concerns, and offer the best possible legal counsel and representation. Although this may be a very difficult and stressful time in your life, we are here to assist you and ease your concerns. Rest assured that your case will be handled with competence and a thorough understanding and appropriate application of the full force of all applicable laws. We serve clients in Fairmont, as well as throughout our entire West Virginia service area.
Contact our law firm to schedule a review of your case. We offer a free initial consultation, with no obligation. To schedule an appointment, contact Whiteman & Burdette at: (304) 367-9422.