Alimony and Spousal Support Attorney Serving North Central WV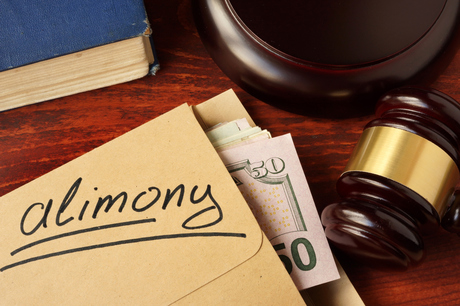 Spousal Support (alimony) is paid by one former spouse to the other following a divorce to provide assistance to help avoid financial hardship. Payments are typically deducted from the paying spouse's income, but may be extracted from other property, investments, etc. upon court order. West Virginia state law mandates that spousal support be fair and not in excess of the paying spouse's ability to pay. In some cases, spouses may be able to agree on a property settlement agreement out of court to determine the amount of spousal support that will be paid. Unfortunately, this rarely happens. Legal representation is typically required to secure spousal payments following your divorce.
Alimony awards are based solely upon the the needs of the recipient spouse in comparison to the financial resources of the paying spouse. Unlike property and asset division, a spouse's misconduct (adultery, cruelty, criminal activity, etc.) may be considered in calculating spousal support. However, the fault/misconduct is not a main consideration.
Factors Used to Calculate Spousal Support in West Virginia
West Virginia courts base whether or not to award spousal support, as well as the amount of the support, based on a specific set of criteria. The system is not based on a merit/punishment system, but mainly financial calculations, which include:
Length of Marriage
Time Spouses Lived Together
Income and Earnings From Any Source
Earning Capacity
Division of Marital Property
Age, Mental, and Emotional Condition of Each Spouse
Educational Qualifications
Sacrificed Educational or Employment Opportunities
Standard of Living
Likelihood of Increased Future Earning Capacity
Contributions to Other Spouse's Education/Career
Expense of Obtaining Additional Education for Spouse and/or Minor Children
Healthcare Costs
Tax Consequences of Spousal Support
Feasibility of Working Outside the Home (in Consideration of Minor Children)
Specific Financial Needs
Legal Obligations, Such as Child Support
Financial Expenses Related to Care For a Disabled Child
Many additional relevant factors may be considered for the court to make a ruling regarding award or denial of a petition for spousal support. Each case is unique and decided on an individual basis.
Temporary, Permanent, Rehabilitative, & In Gross Spousal Support
Spousal support may be temporary, permanent, rehabilitative, or in-gross (awarded in a specific amount for a specific length of time) in nature. Payments may be adjusted or terminated in some circumstances. Contact Whiteman & Burdette to learn more about how spousal support may affect you, as well as how the laws of the state of West Virginia apply to your specific case. Our divorce attorneys are available to answer your questions, assist you with filing your petition or modification request, as well as mediation. Call our experienced attorneys at: (304) 367-9422.