Injured in an Accident Caused by an
Uninsured or Underinsured Motorist?
Contact the Experienced Attorneys of Whiteman & Burdette in Fairmont, WV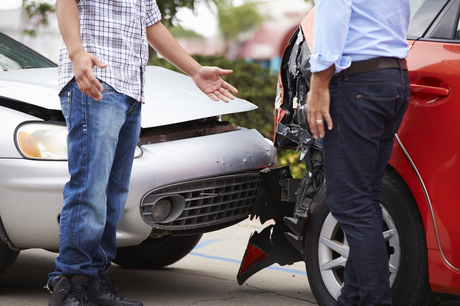 West Virginia law requires all licensed drivers to carry a minimum of $20,000 insurance coverage. However, up to 10 percent of drivers travel the state's roads without insurance, and many more are underinsured. The uninsured/underinsured motorist coverage on your own insurance policy helps ensure that you have some degree of insurance protection in the event that you are injured by an irresponsible driver. If you have been injured in an automobile accident caused by an uninsured or underinsured motorist in Fairmont, or throughout our north-central West Virginia service area, contact the experienced attorneys of Whiteman & Burdette immediately.
Has Your Insurance Company Denied Rightful Uninsured Motorist Coverage?
It is not uncommon that a serious car accident with an injury can quickly exceed $20,000 worth of medical bills, sometimes in the emergency room alone, with weeks to years of medical treatment and associated costs yet to come. Uninsured motorist/underinsured motorist (UM/UIM) insurance is mandatory in West Virginia for personal injury and damage to property. If an uninsured or underinsured motorist injures you or someone you love in an accident, your UM/UIM coverage protects members of your family who are passengers in your car, as well as other people who have permission to drive your car. Unfortunately, your insurance company, to whom you have loyally paid premiums to for years, can dispute the amount of compensation you are rightfully owed following the accident. If you are being denied your rightful insurance coverage, contact us right away. In addition to your UM/UIM coverage, additional financial compensation may be required to cover your medical bills. However, your UM/UIM must first be exhausted.
Lawyers for Those Injured in Accidents Caused by the Underinsured
The personal injury lawyers at Whiteman & Burdette, in Fairmont, West Virginia, work for individuals who have been injured in auto accidents caused by uninsured or underinsured motorists. Hit-and-run accidents that result in an injury or accidents that cause injuries when the party at fault was uninsured or underinsured are covered under your UM/UIM insurance coverage. Our attorneys have over 50 years of combined experience building winning cases against uninsured or underinsured motorists and insurance companies who attempt to deny your rightful coverage. We work to maximize the amount of money you receive. It is vital that you retain a knowledgeable attorney as soon as possible. Do not speak with your insurance provider about the accident or your injuries until you contact the law office of Whiteman & Burdette. Seemingly harmless statements to your own insurance provider can damage your case.
Contact Our Attorneys to Schedule a Free Legal Consultation
Our uninsured and underinsured motorist attorneys represent clients throughout north-central West Virginia including Morgantown, Fairmont, and New Martinsville, WV.
We accept all personal injury cases on a contingency fee basis, meaning you will not owe us legal fees if we do not secure a recovery for you. Contact our personal injury attorneys to schedule a free legal consultation at: (304) 367-9422.