Car & Automobile Accident Attorney in Fairmont, WV
Coverage for Financial Needs From Serious & Catastrophic Injury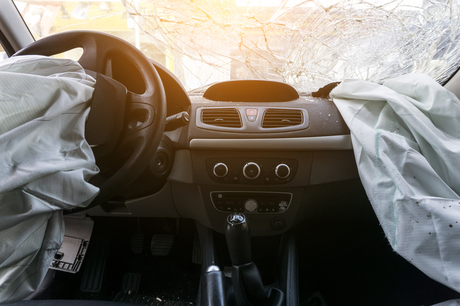 Whiteman & Burdette, serves individuals who have suffered personal injuries as a result of car and automobile accidents in Fairmont, as well as throughout our entire north-central West Virginia service area. No one expects to be involved in an automobile accident. Your life can be immediately and permanently altered in a matter of seconds.
If you have suffered serious or catastrophic injuries, the effects may affect you and your loved ones for the rest of your life, and may result in medical and care expenses in excess of millions of dollars. You must ensure that your medical and financial needs are covered by the responsible party. We represent individuals in most types of personal injury cases related to motor vehicle accidents, including:
Passengers
Pedestrians
Drivers
"We will ensure that you receive the financial compensation required to cover medical bills, extended care, lost wages, and other costs resulting from the accident."
Pursuit of Adequate Financial Compensation for Your Losses
The insurance company of the at-fault party will likely attempt to contact you as soon as possible to offer a settlement that will seem like a fair, or even generous, offer. However, it is critical that you contact the experienced personal injury attorneys at Whiteman & Burdette as soon as possible. We will evaluate your claim and ensure that you are adequately compensated for the losses that you have and will continue to accrue as a result of the negligent or reckless acts of another person. Some of the issues that may affect your claim include:
The Extent of Your Injuries (Broken Bones, Surgery Required, etc.)
The Circumstances Involved & Who Was at Fault
Hospitalization or Rehabilitation
Work Loss
Temporary or Permanent Injuries
Damage to Your Vehicle
Drug & Alcohol-Related
Maximum Financial Settlements for Car Accident Victims
If you have been seriously injured in a car accident, your suffering and expenses are likely to persist for a significant amount of time. Auto accidents can be complex and involve many variables that may affect your ability to recover for actual out-of-pocket expenses, as well as medical, rehabilitative, and other large expenses. The personal injury attorneys at Whiteman & Burdette have been successfully representing victims of motor vehicle accidents in the Marion County, WV, area since 1998. We have extensive experience and a superior record of pursuing and collecting the maximum financial compensation and settlement allowed by law for our clients.
If you have been seriously injured as a result of someone's reckless or negligent behavior involving a motor vehicle, contact Whiteman & Burdette to find out whether or not you have a case. If your case has merit, we will protect your rights and aggressively pursue the maximum financial compensation allowed by West Virginia state law for your losses. Call: (304) 367-9422.