Medical Malpractice Attorney in Fairmont, WV
Representing Victims Injured by Medical Mistakes in North Central WV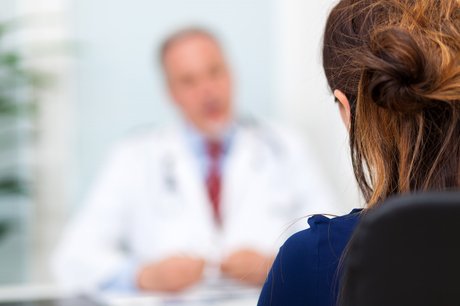 When a medical professional makes a mistake due to a preventable error, the consequences can be devastating. We trust our doctors, nurses, hospital technicians, and other healthcare personnel with our health and our lives, and we expect them to deliver a professional level of care. When a medical error places a patient in jeopardy, emotions run high and the effects can be severe –sometimes resulting in permanent disability or death. Whiteman & Burdette has been representing victims injured by medical malpractice in Fairmont and the surrounding areas in north-central West Virginia since 1998. We are proud to be trusted by our fellow community members to deliver the results that they expect and deserve.
The Best Chance to Win Your Medical Malpractice Case
If you or a loved one suspect that medical malpractice has occurred, contact Whiteman & Burdette, immediately. These types of cases tend to be complicated and more difficult to prove. We must move quick to gather the necessary documents and evidence for your claim. Medical malpractice litigation requires the competence of an experienced malpractice attorney, as well as strong relationships with recognized medical experts. Significant financial resources are required to win a medical malpractice case at trial against the high-profile legal teams working for the insurance providers of those who have committed medical malpractice. Whiteman & Burdette is able to offer you the best possible chance to win your case. Contact us as soon as you suspect that medical malpractice has occurred.
Surgical Errors, Failure to Diagnose, Surgical and Medication Errors
Some of the types of medical malpractice cases that we have successfully represented the rights and interests of for our clients have included:
Failure to Diagnose
Birth Injuries & Complications
Anesthesiologist Errors
Improper Pain Management
Hospital Errors
Surgical & Postoperative Errors
Prescription Drug & Medication Errors
Radiology Errors
Seasoned Medical Malpractice Attorneys Prove Negligence
The attorneys at Whiteman & Burdette have over 50 years of combined experience representing our clients who have suffered at the hands of the medical professionals in charge of protecting them. Medical malpractice cases can be complex, so it is important that you select a seasoned and proven attorney to represent your case, whether through mediation or court litigation. The most difficult aspect of medical malpractice cases is proving that a negative experience with a medical provider was actually a negligent act. Our attorneys know the legal protocol involved and would be happy to provide you with a free initial consultation to discuss the facts of your case. We will discuss your situation, gather the facts, and present you with a concise assessment of the merit of your case. We represent clients in Morgantown, Clarksburg, Grafton, and all of north-central WV. Contact our friendly staff to schedule an appointment today: (304) 367-9422.