Motorcycle Accident Attorney in Fairmont, WV
Serious Personal Injuries in a Motorcycle Accident?
"We Care About Motorcycle Riders"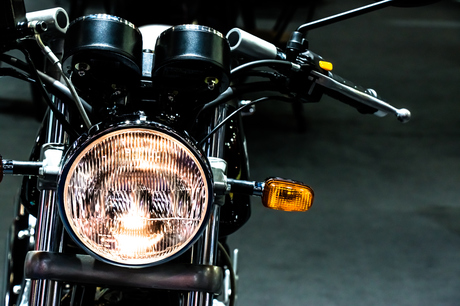 Have you been injured in a motorcycle accident through no fault of your own? If you have suffered serious personal injuries as a result of someone else's negligence or reckless behavior, contact Whiteman & Burdette, right away. We care about our motorcycle riders. Although each accident is different, most of the motorcycle accident cases that we have handled have been caused by negligence on the part of the other vehicle operator and could have been prevented. Unfortunately, many motorcycle accidents result in serious injuries or even death.
If you or your loved one have been injured due to the recklessness or negligence of someone else, you deserve justice and financial compensation for your losses.
Compensation for Brain Injury, Broken Bones, and Paralysis
Motorcycles do not contain the same advanced protective features as those contained in modern passenger vehicles. Motorcyclists are significantly more vulnerable to sustaining serious bodily injury when involved in a collision. We frequently witness severe and disabling injuries suffered by our riders, including traumatic brain injury, broken bones, spinal cord injury, amputations, paralysis, internal injuries, facial, neck, and dental damage, scarring, and disfigurement. We assist our clients with recovering compensation for these injuries and losses, as well as pain and suffering. At times, we are approached by the surviving family member of the rider who has, unfortunately, lost his or her life. Our attorneys are available to assist in all of these cases, including wrongful deaths. Contact us for a free initial consultation.
When Cars and Motorcycles Collide: Not Seeing a Motorcycle
The personal injury lawyers of Whiteman & Burdette have witnessed the severe trauma and devastating disabilities that can occur when larger cars and trucks collide with motorcycles. We will use our combined 50 years of experience to gather the facts and present the strongest possible case to make sure that your interests are taken care of. Based on our experience, the most common causes of motorcycle accidents that occur due to the negligence of the other driver include:
Not Seeing the Motorcyclist
Cutting Off a Motorcycle
Failing to Yield
Speeding
Distracted Driving
Impaired Driving
Failure to Leave Adequate Space Between the Car and Motorcycle
Motorcycle Crash Accident Reconstruction and Full Investigation
Our team will conduct a full investigation to gather information to determine who was responsible for the accident, interview any witnesses, obtain police reports, surveillance video, accident scene photos, insurance reports, medical records, consult with medical professionals and accident reconstruction experts as necessary, and fight for the compensation you deserve so that you can focus your time and energy on recovering from your injuries. Our personal injury services are offered on a contingency basis. You will not pay unless we recover financial restitution for you. To ensure that your interests are put first, contact Whiteman & Burdette as soon as possible following your injury: (304) 367-9422.