Catastrophic Injury Attorney Serving North Central WV
Paralysis, Head Trauma, Amputation, Severe Injuries, Burns, & Blindness
Catastrophic injuries change the lives of victims and their loved ones immediately and for the rest of their lives. A catastrophic injury permanently prevents an individual from performing any gainful work. From the exorbitant medical, treatment, and care expenses involved to the life disruption and stress involved as family members may be forced to quit their jobs to provide full-time care for the victim, the impact of a catastrophic injury on all spheres of life can be utterly devastating for everyone involved. If your loved one has suffered a catastrophic injury, contact Whiteman & Burdette, immediately at: (304) 367-9422. Do not discuss the incident with ANYONE.
Spinal Fractures/Spinal Cord Injuries Resulting in Paralysis
Traumatic Brain Injury
Head Trauma
Multiple Bone Fractures
Organ Damage
Back, Neck, or Shoulder Injury
Foot Injury
Neurological Disorders
Lost Limbs/Amputation
Severe Electrical, Chemical, or Thermal Burn Injuries
Loss of Vision/ Blindness
Birth Injuries
Medical Malpractice
Wrongful Death
Permanent Disabilities
"We work with the best medical personnel and accident reconstruction specialists to assess your injuries and build your case. We also gather input from other professionals who will evaluate the lifetime financial impact of permanent, catastrophic injuries."
Legal Assistance to Recover Adequate Financial Compensation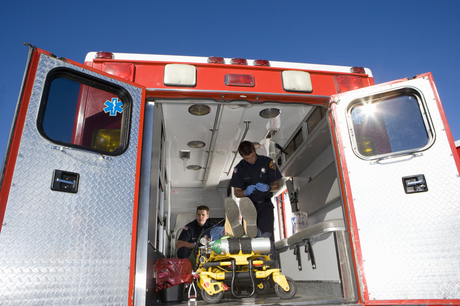 Catastrophic injuries often require the victim to be constantly supervised and assisted with many or all daily living tasks for the remainder of his or her life. In addition, the financial costs involved to provide rehabilitation, medical care, adaptive equipment, and other essentials for a lifetime tend to exceed an entire lifetime's worth of earnings. In consideration of the extreme nature of these types of injuries and the expenses involved to enable the victim to live with some degree of dignity, it is critical to obtain competent, experienced legal counsel immediately. Whiteman & Burdette assists the loved ones who will be caring for the injured person to seek adequate compensation to enable proper care to be provided for the life of the severely disabled victim.
Personal Injury Claims for Catastrophic Injuries and Pain & Suffering
The quality of life of the individual who suffered a catastrophic injury will be largely based on the personal injury claim and financial recovery on his or her behalf. If the injury was the result of an intentional or negligent act of another person or entity, a dangerous or defective product, medical malpractice, or similar liability, it is critical to pursue compensation for damages and losses in addition to medical and care expenses, including lost wages (and future wages), pain and suffering, psychological counseling and support, loss of enjoyment of life, mental anguish, and permanent disability.
Multimillion Dollar Settlements for Catastrophic Injuries
Our Fairmont attorneys represent clients throughout north-central West Virginia, including residents of the Morgantown, Fairmont, and Clarksburg areas. We have won several multimillion-dollar settlements and verdicts for our clients in catastrophic injury cases. If you or someone you love has suffered a severe injury because of the negligence or reckless act of another, contact us to schedule a free consultation. We will examine your case and provide a clear, honest assessment. Call: (304) 367-9422.