Personal Injury Attorney in Fairmont, WV
Serving All of North Central West Virginia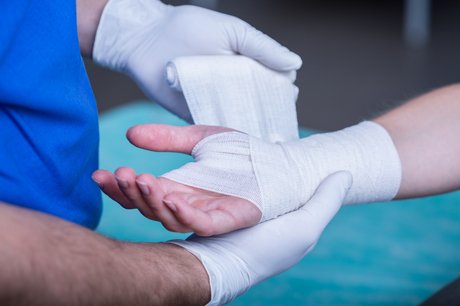 If you have been injured in an accident caused by the negligence or recklessness of another person in Fairmont, or throughout our north-central West Virginia service area, contact the law firm of Whiteman & Burdette, as soon as possible to protect your rights. We represent YOU, not the insurance companies. Many people believe that insurance companies will pay all of their medical bills, lost wages, rehabilitation costs, and other expenses as a result of the accident. Unfortunately, this is rarely true. The true extent of losses incurred may not become evident for months to years following the incident. While in some cases, an insurance company will offer a financial settlement that may seem sufficient, the offer is made with the insurance company's own bottom line as the main consideration. We have over 50 years of combined experience assisting victims recover losses suffered from a wide range of accidents and injuries:
Texting While Driving Accidents
Product Liability
Recovery of Compensation for Long Term Personal Injury Losses
Swift and competent legal intervention is necessary to ensure that you are able to recover adequate compensation for your immediate losses, as well as those that you are likely to incur for the duration of your life as a result of your personal injury. Our attorneys know what types of recurrent and long-term expenses, such as additional surgeries, loss of earning capacity, the need for personal nursing care, adaptive equipment, etc., you are likely to encounter as a result of the negligent or reckless behavior that resulted in your injury. We know what your personal injury case is worth, are able to present the evidence necessary to prove your case, and will aggressively pursue full recovery for actual and anticipated losses.
Free Legal Consultation With Our Personal Injury Lawyers
Our personal injury lawyers have longstanding professional relationships with respected medical professionals, accident reconstruction specialists, investigators, life care planners, and others who will assist in the construction of your case, and testify in court if necessary. We would like to meet with you and review your case. Contact us to schedule a free, no-obligation consultation. Our personal injury attorneys thoroughly evaluate each case to decide if we are able to pursue your claim. We keep you informed throughout the entire process so that you will have a clear understanding of what you can expect. Personal injury cases are accepted on a contingency fee basis. You will not pay attorney fees if we do not collect for you.
Schedule an appointment at Whiteman & Burdette to protect your rights and pursue full, fair compensation for your personal injury losses. Call: (304) 367-9422.