How to Prepare for Divorce
The Steps You Should Take Before Filing for Divorce
If you have been contemplating divorce, there are several very important steps that you should take before formally filing a divorce complaint. You must ensure that your financial needs, as well as those of any children who you are responsible for, are covered now and throughout the divorce process. In some cases, divorces can take much longer than anticipated to become finalized. You should also gather and safely store important documents at an off-site location. If minor children are involved, you should also prepare for a likely custody dispute.
How to Save Money Before You Petition for a Divorce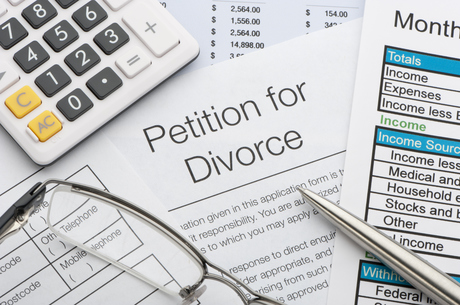 When divorce appears imminent, you should immediately begin setting aside as much money as you possibly can. Do not purchase anything that is not absolutely necessary. During the divorce process and for some time after the divorce is finalized, you will likely be responsible for paying all of your bills with only your income. We suggest that you open a separate bank account that is in your name only. You can have some or all of your income deposited directly into the account so that your spouse cannot access it. In addition, if there are any joint credit cards, these should be canceled. Joint bank accounts should be split and closed. Contact our office for advice regarding the optimal timing for eliminating joint financial responsibilities.
Divorce Document Preparation: Record Assets and Debts
It is important to document all household income and expenditures as thoroughly as possible prior to initiating divorce proceedings. This should be done as soon as you realize that a divorce complaint will be filed. Document your income, as well as your spouse's income, assets, expenses, and debts. Keep copies of pay stubs, tax returns, bank statements, credit card statements, and receipts for major purchases. These should be stored at a location where your spouse cannot access them, such as in a safe deposit box that is in your name only, or at the home of a trusted confidant.
How to Prepare for Your Child Custody Case
In most divorces involving children, there will be one or more court cases held to determine who will have custody of the child/children. You must prepare for the hearing as far in advance as possible. Unless violence is a concern, it is important that you stay in your home throughout the entire divorce process and until it is finalized. Keep records of who cares for the children and attends school activities and conferences, as well as negative emotional impacts and any other ways that your spouse's behavior has affected the children's well-being.
There are numerous additional matters to consider, including your own mental health and that of your children. It is strongly recommended that you begin seeing a therapist, try to maintain a healthy diet, and keep in close contact with your support system throughout the divorce proceedings. Divorce may be the most stressful thing that you ever go through in your life. Take good care of your health.
The attorneys of Whiteman & Burdette, are here to assist you in any way that we can. Contact us to schedule a free no-obligation consultation to discuss your case: (304) 367-9422.